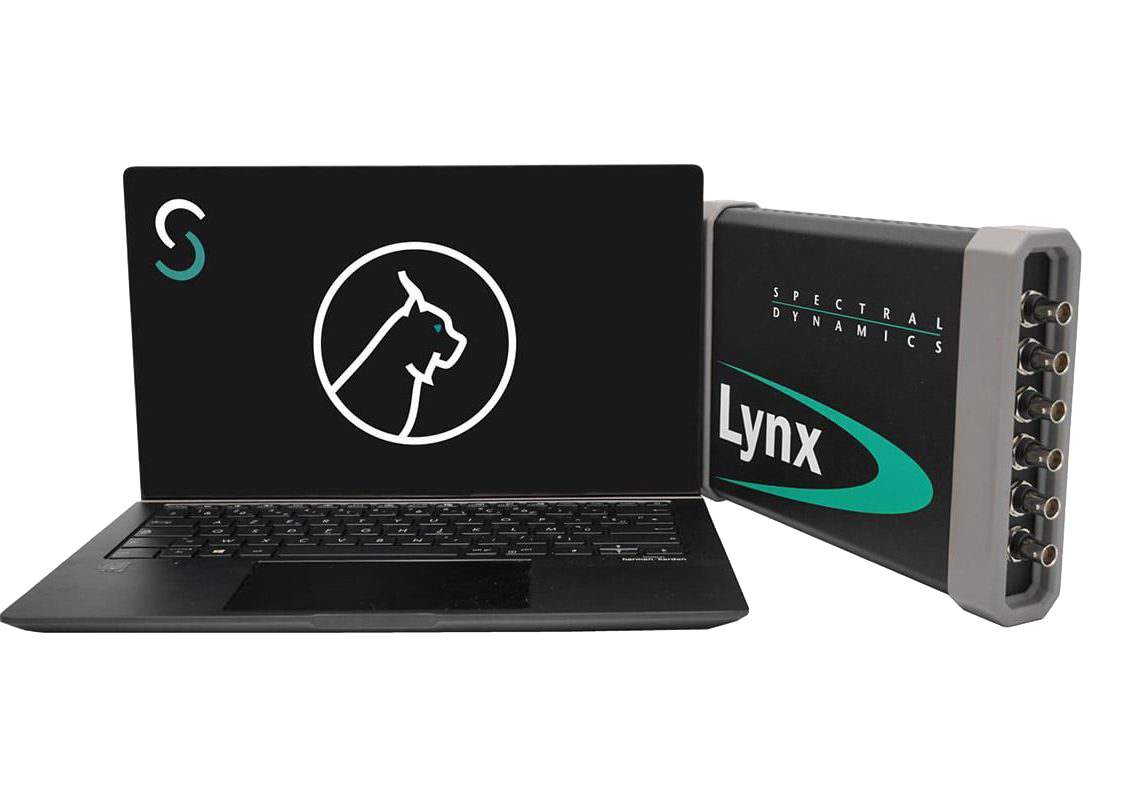 Lynx™
Powerful, Flexible and Affordable Vibration Controller
The Lynx™ control system is designed to meet a wide range of environmental test requirements.
It combines the simplicity of operation required for production screening with the power and versatility required for R&D prototype testing.
Key Features
4 Input channels expandable to 16 Each module is composed with a drive channels and 4 inputs. Synchronization of modules allows to increase the measurement channels number to fit your application.
Multi-channel control capability Each input channel can be declared as control channel. If several inputs are selected, the user can easily define the strategy for a multi-channel control of the test.
Advanced graphics & reports Our team developed a powerful graphic interface to monitor your testing and visualize data in a customizable and flexible manner. It allows to configure your display and export your results directly to Word® or Excel®.
Data storage options You entirely define the storage of the test. The LynxTM 

 will accordingly record the time stream and/or the analysis, to meet your customized parameters.
Automation features Need to Sequence several random profiles during an extended test? Linking our different control software modules (Random, Sine or others) can automate your testing with LynxTM

.
Safety The LynxTM

  has integrated several internal systems checks to prevent damage to your system prior to starting a test sequence. This feature, along with our user control limits, provide for the ultimate in safety and protection of your equipment.
System on Windows 10 – USB3 connection to host Spectral Dynamics integrates the latest technology in its products. The Lynx™ is Windows 10 based and our hardware to PC communication is the latest in USB technology -USB3.
Lynx Applications
 The Lynx™ is no ordinary controller when it comes to vibration testing. To meet your most stringent test requirements, the system incorporates our patented Adaptive Digital vibration control technology. Our Adaptive Technology is the advanced technology every vibration controller should have. Our leading-edge algorithms calculate complex closed loop control solutions in milliseconds in a unique iterative process. This allows your test article and the system to be controlled during the test in the ultimate fashion. Our technology protects your test article and the test system while allowing for the ultimate in response delivering you the confidence in test results you desire.
Applications Tools
Optional tools such as data conversion utilities, one button-click test report generation and database systems are available.